Gun Of The Week: Staccato CS. Buy Now
At first blush, you might think this gun looks a lot like another compact from Staccato, but we assure you, it's not. The Staccato CS seems much like its older sibling, the C2, but it's a completely different gun, and some would say it's the better mousetrap, for several reasons. First, let's get up to speed on the background of this pistol's maker by watching the Gun Of The Week video above.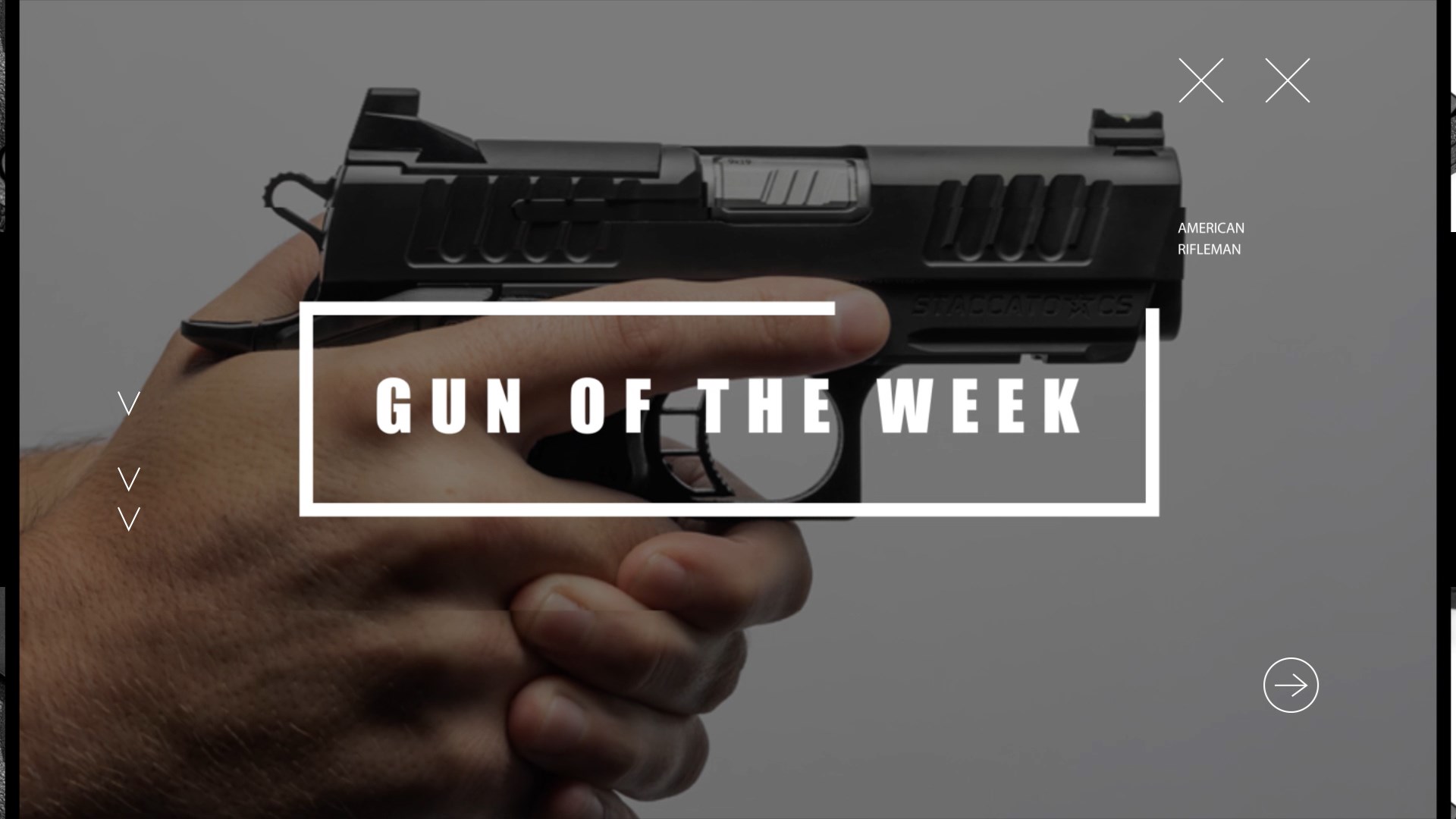 Formerly known as STI, today, Staccato is a Texas-based gunmaker focused on creating double-stack, 2011-style handguns. The hybrid design of the 2011 features a wide-body synthetic grip frame for double-stack magazines and separate steel receiver with an M1911-style slide and single-action operation. Gun Of The Week: Staccato CS. Buy Now
With well-thought ergonomics, smartly designed recoil management and increased capacity over the seminal M1911, the company was off to the races. Competitors around the country flocked to the 2011 platform and now today, under the Staccato banner, consumers will be excited to know that the company has invested heavily in the concealed carry market.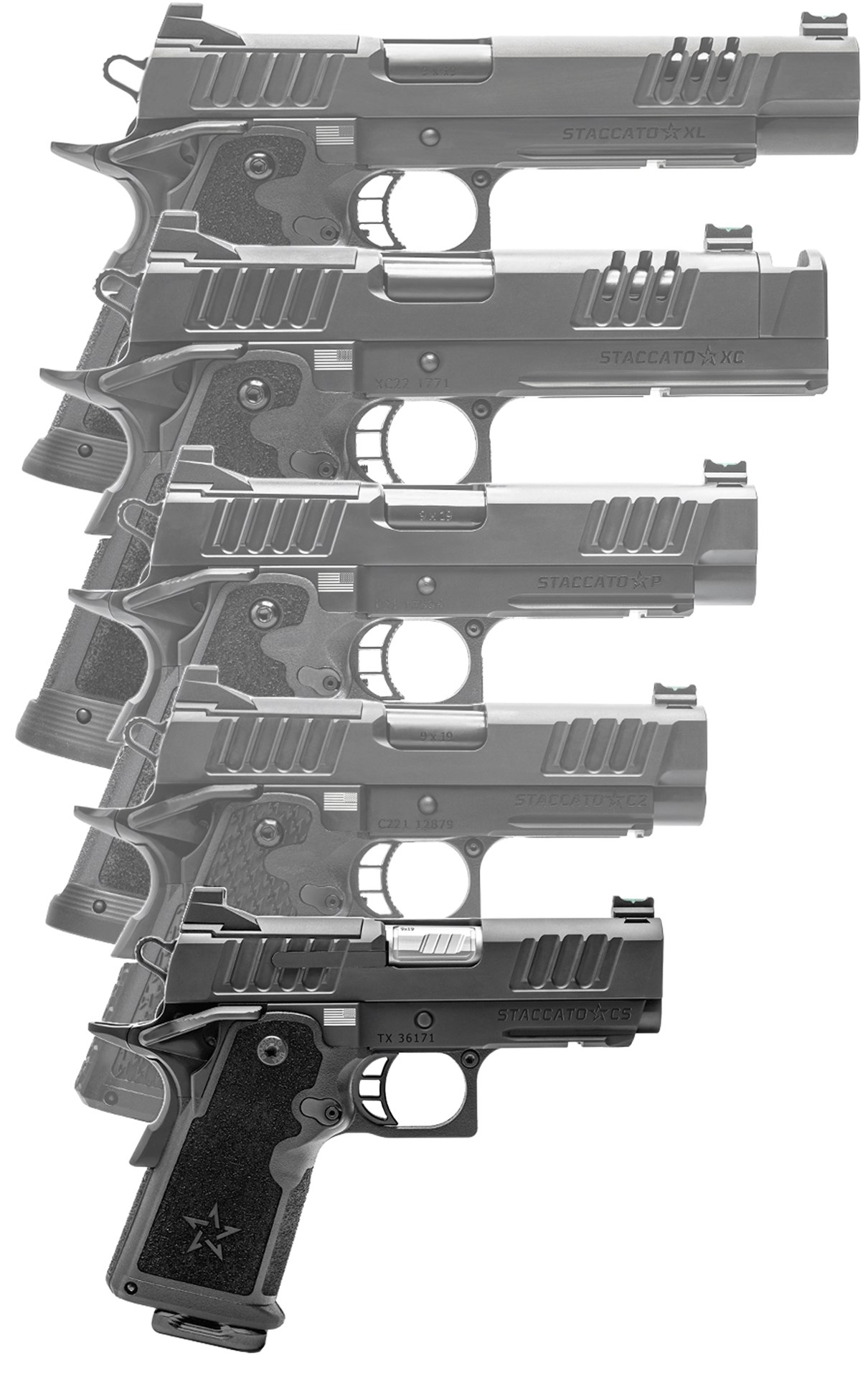 The Staccato CS, as you see here, is the smallest, lightest and most concealable option available from the company, and it is an optic-ready, single-action pistol that comes chambered for the ubiquitous 9 mm Luger cartridge. Gun Of The Week: Staccato CS. Buy Now
It's important to note that Staccato, while not a full custom shop, offers options most companies don't in its factory offerings. So, if you're looking for a different style trigger, sights, or a model without an optic-plate cut, they've got you covered.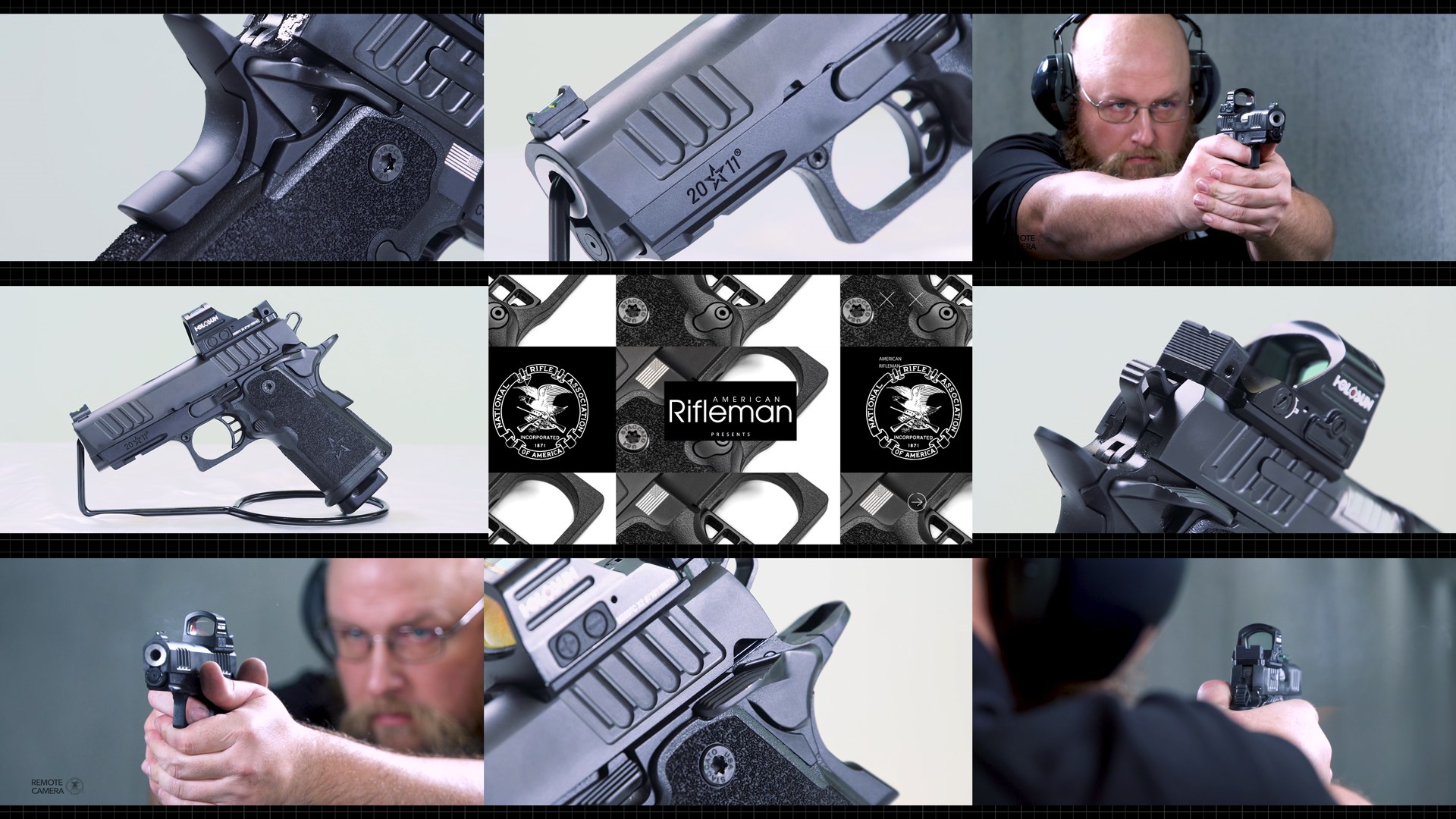 Staccato equips its CS pistol with a newly designed wide-body grip frame that makes use of an entirely different magazine than its 2011-series handguns. Fortunately, Staccato ships three 16-round units with the gun, so time on the range is a lot more fun. The biggest change here is that the grip of the CS is actually narrower than other models in the line-up, which will accommodate more shooters, especially those dedicated to personal defense and concealed carry. Gun Of The Week: Staccato CS. Buy Now
The CS also features an all-new recoil system from Dawson Precision. It is toolless, captive and effective. On the range, our testers enjoyed the CS experience. The gun's 3.5″ barrel is plenty accurate for defensive work. It points like an M1911 should, and the updated grip of the CS is even handier than before, allowing smaller-frame shooters get a full grasp of the controls. We particularly enjoyed Staccato's inclusion of left- and right-side safety levers, as well as the accessory slot along the dust cover. Gun Of The Week: Staccato CS. Buy Now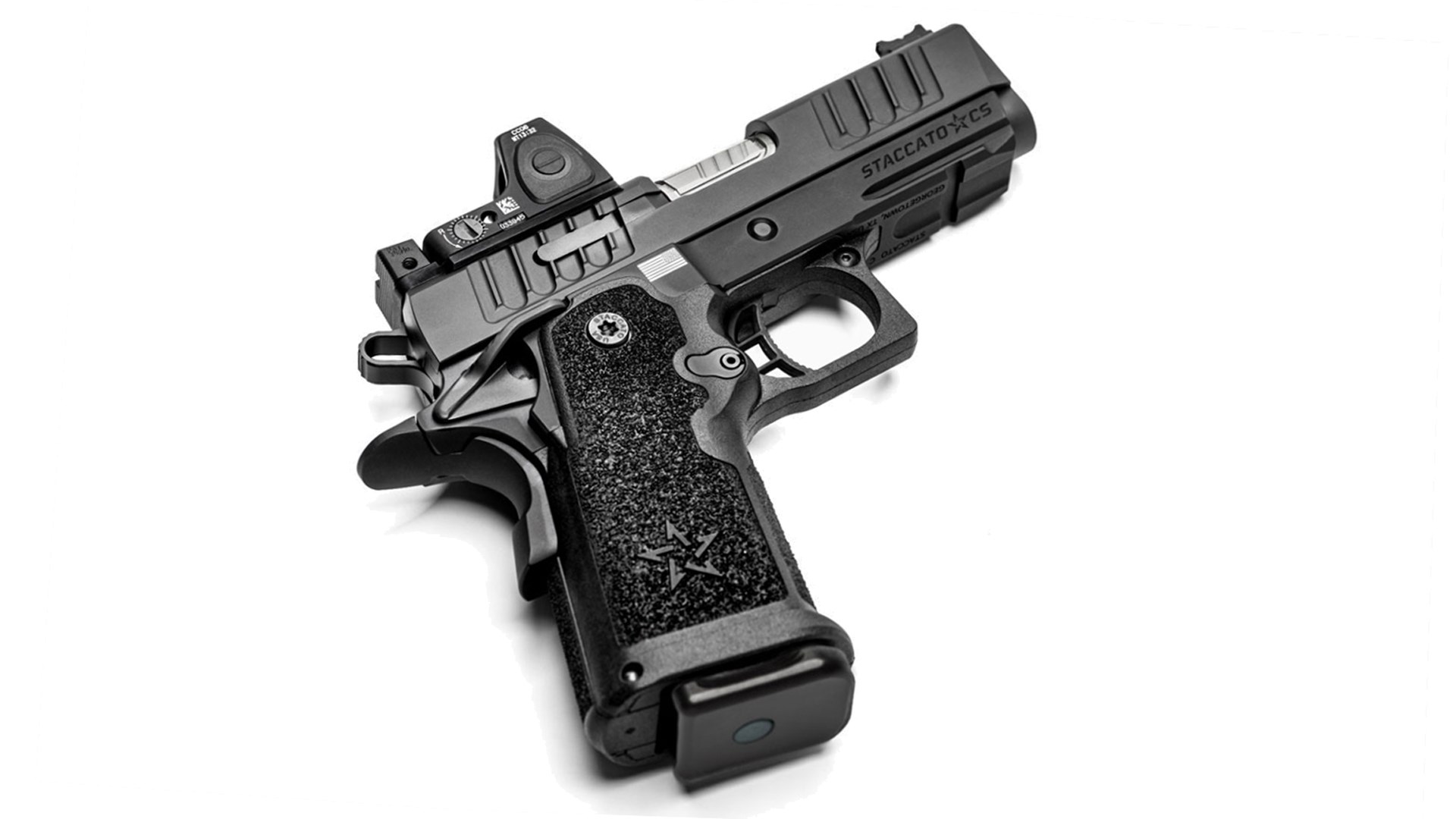 At 7.1″ long, 5.6″ tall and 1.2″ wide, we found that the CS is perfectly concealable. The sights are easy to acquire and well-lit, and the provision for an optic added to the overall positive range experience. From the frame's contours, to creature comforts like the enlarged grip safety, new recoil system, 4-pound trigger and classic M1911 functionality, the CS is a top contender in the hybrid M1911 space. Gun Of The Week: Staccato CS. Buy Now
Staccato CS Specifications
Manufacturer: Staccato
Action Type: recoil-operated, single-action, centerfire pistol
Chambering: 9 mm Luger
Frame: 7075 aluminum
Slide: 4140 steel
Barrel: 3.5″ stainless steel
Grip: removable black polymer, laser-etched texture
Sights: raised, square-notch rear, Dawson Precision fiber-optic front post
Magazine: 16-round detachable box
Overall Length: 7.1″
Height: 5.6″
Width: 1.45″ (safeties), 1.2″ (grip)
Weight: 22.7 ozs. (empty)
MSRP: $2,499 (base)